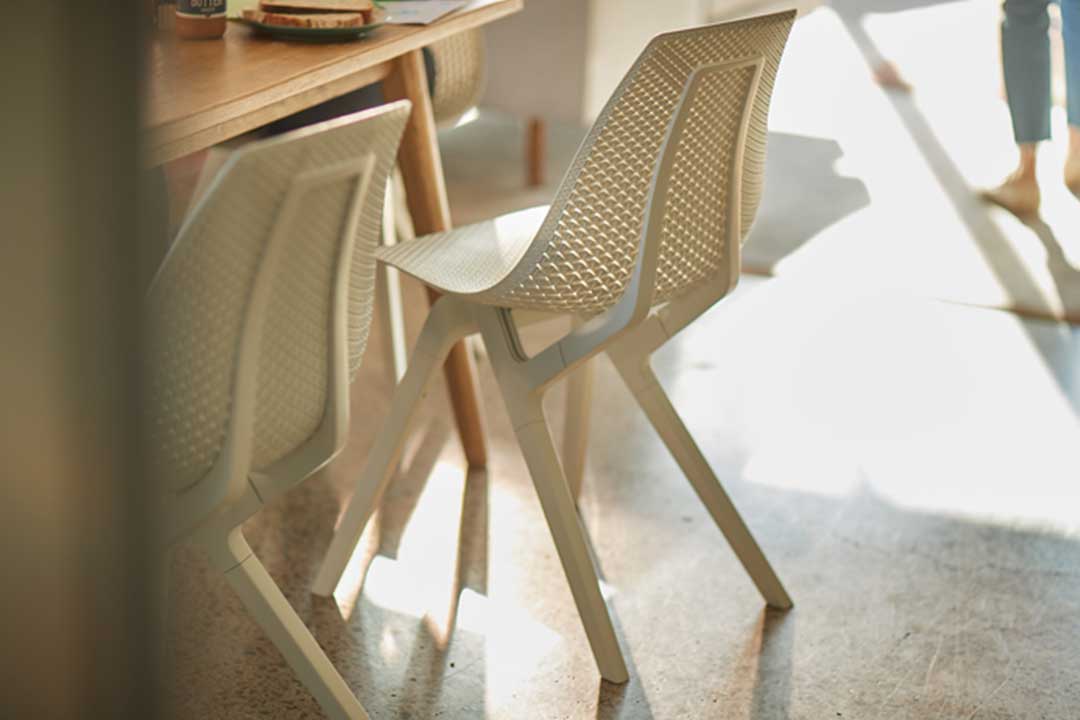 A chair that fits—from dining to a makeshift office
Originally written by Alana Broadhead for The New. Alana reviews the noho move chair, the versatility—from dining to a makeshift office, and the importance of healthy movement in our homes.
Chalk up another one for New Zealand being at the forefront of Good Design – that being: design that not only looks good, but also does good – for people and planet.
Dining tables used to just be for dining – somewhere you'd sit for maybe 30 minutes, a couple of times a day. But increasingly, the dining table has become a place we spend hours at a time. It's a makeshift office, it's a homework station, it's the place we stretch out a lazy Saturday morning with a second coffee, or debrief the day's events over wine. Despite the evolution in the way we use modern dining chairs, they've never had (proper) ergonomic consideration. Not in the sense that office chairs have, anyway. And office chairs, while designed for many hours sitting, aren't exactly stylish. Until now…
The noho move chair has been designed to sit in comfortably for hours, and look good doing it – at your dining table, or maybe in your aesthetically-pleasing workspace (I'm ordering a white one for my desk).
That lovely subtle texture you see in the body of the chair? That's actually a patented new design called an auxetic mesh, and it expands – in four directions – as you move. As you relax back, sit forward to focus, or shift in your seat, the move chair rocks and flexes, cradling and complying with your body, responding dynamically to your movement.
So, not only does the chair allow your body to move, it encourages it. It also eliminates pressure points, and improves your body's circulation. They're saying now that sitting is the new smoking, right? Well, we can't all quit sitting, that's not practical. We need chairs that reduce the tension and pressure in our bodies and hold us in good healthy postures, but let us feel comfy doing it.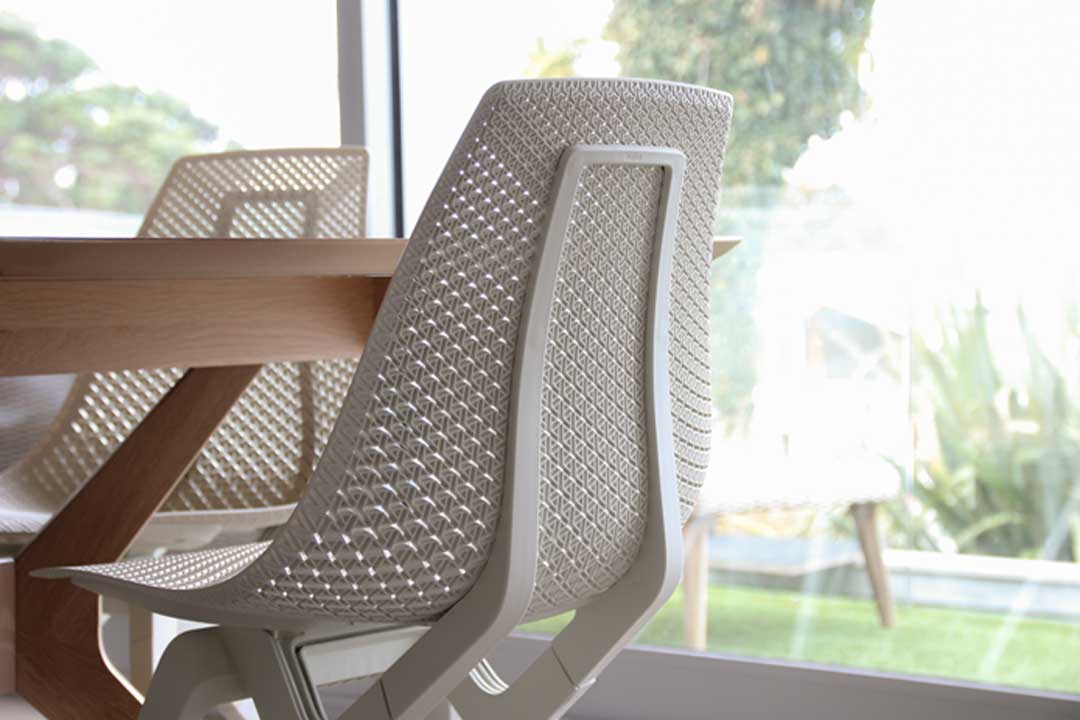 OK - so noho's move chair looks good (tick) and feels good (tick), but let me tell you about how it also does good…
For decades, Formway have pioneered performance ergonomics in office furniture; their team are considered world leaders in this space, designing chairs for the likes of Knoll and Natuzzi. They spent four years working on a concept to bring their office innovations to home furniture…
Noho move offers incredible ergonomic comfort in a clean, contemporary form, and is made entirely from reclaimed plastic – specifically, an eco-nylon created from discarded fishing nets and carpets, rather than from crude oil. (It can also be recycled and remoulded again and again; it's endlessly regenerable.)
There's always been an embarrassing level of waste in the furniture industry, most obviously in the use of materials, but also in the business model – a bloated supply chain not only takes way too many resources to get from production to your place, but also stacks margins-on-margins to the point where anything of real quality is priced completely out of reach. Noho wants to make high-end, high-performance design as accessible as possible, so the brand has cut out the middlemen and sells direct to consumers.
noho move chairs are made right here in New Zealand (using 82% renewable energy, btw), and are also packaged using 100% recyclable materials. They come in black or white, with a range of optional coloured toppers that are made from recycled and sustainably sourced NZ wool. Ooh and also – if you want to see exactly how a move chair will look in your space, the noho website has an augmented reality tool to use. Fancy.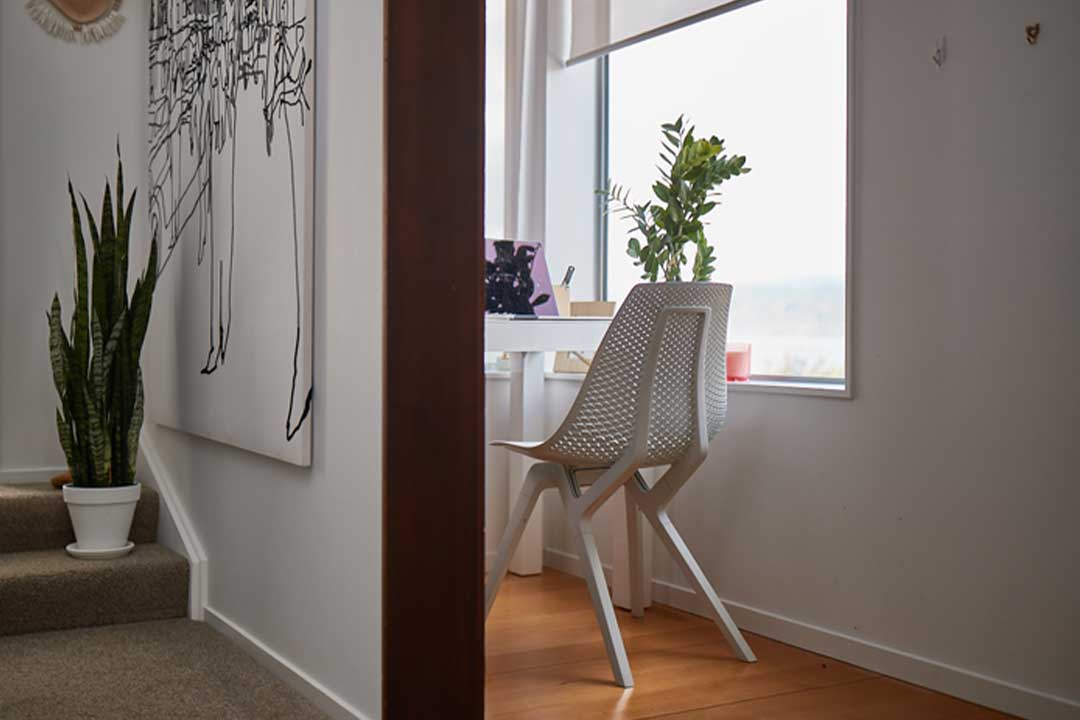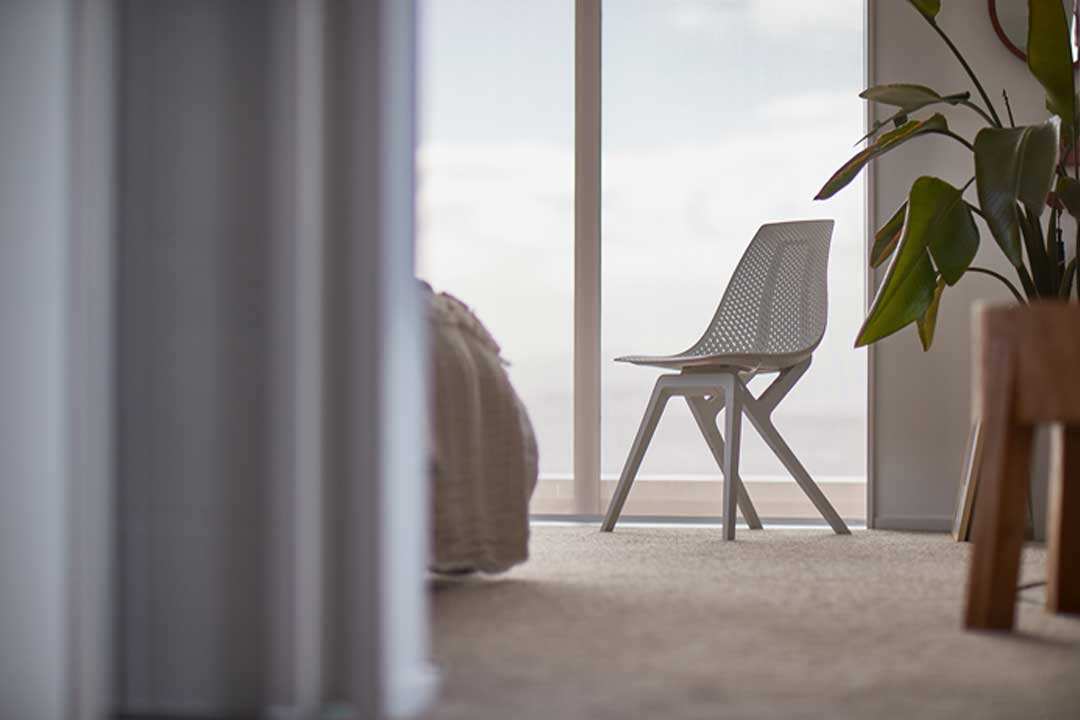 Noho move chairs are currently available (with free shipping) in New Zealand and throughout the USA – other countries coming soon.
---