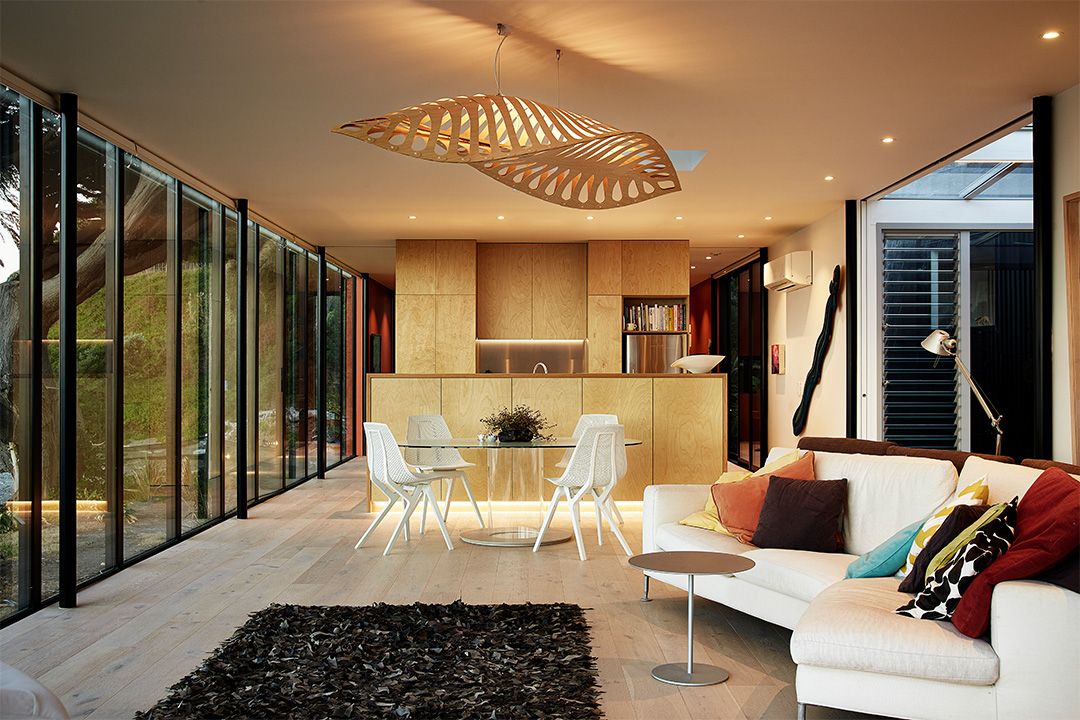 Home profile: The Floating Beach Bach Featured on Grand Designs New Zealand
Mark and Pip Pennington's coastal abode on the shoreline of the Kāpiti Coast in Paekākāriki, is a feat in design beauty. The location is on an exposed coastline where coastal erosion is accelerated due to climate change.
Mark Pennington is one of New Zealand's most celebrated industrial designers, designing the likes of the very successful 'Life' ergonomic office chair for Formway—which was used by President Bill Clinton in the White House and Steve Jobs at Apple.
Featured on Grand Designs New Zealand, the simple, low-key design by architect Geoff Fletcher sits lightly on the site with floor-to-ceiling windows facing the ever-changing Kāpiti Coast. The front of the house looks to 'float' above the ground on steel poles which will assist with giving height above sea level.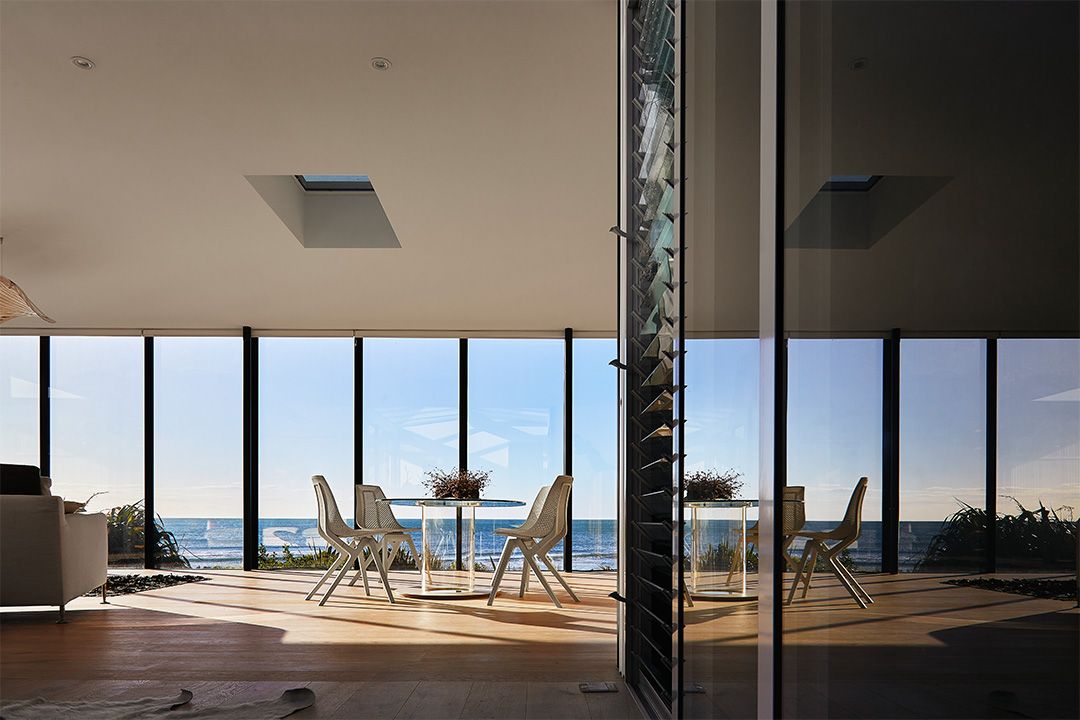 noho move dining chairs in Cloud, made of reclaimed ghost fishing nets and end-of-life carpets, sit proudly in the space. Like the 'Life' chair, noho move has been designed by Formway—who have 20 years of experience in commercial seating, the noho move chair was created from thousands of hours of research into how we live our dynamic modern lives. The chairs are designed to move, just like we do, whenever we do it.
Mark and Pip's floating beach bach is an elegant statement in considered design—including the furniture pieces they have housed within it, making it feel at home next to the sea-scape it resides beside.
Photography by Jeff Brass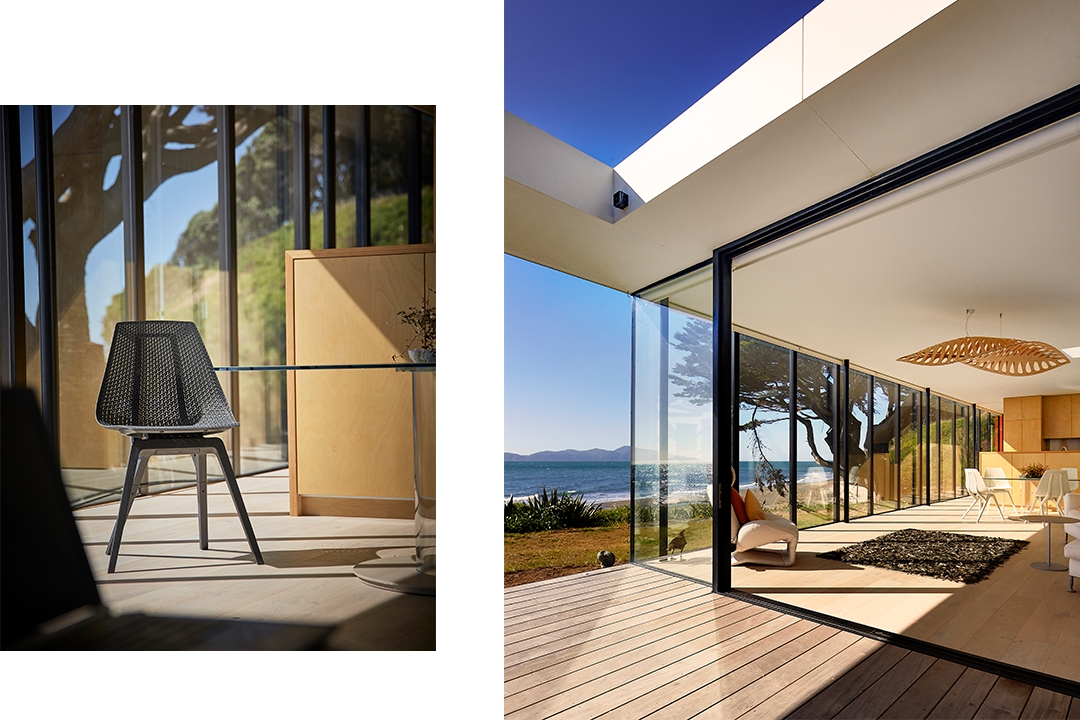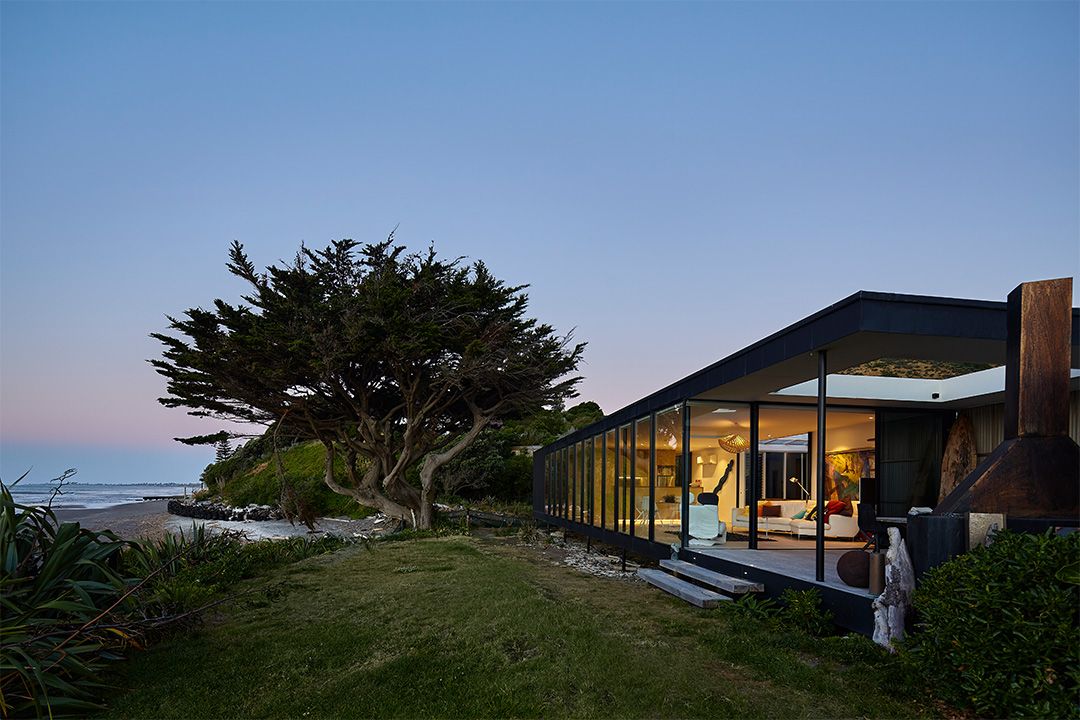 ---