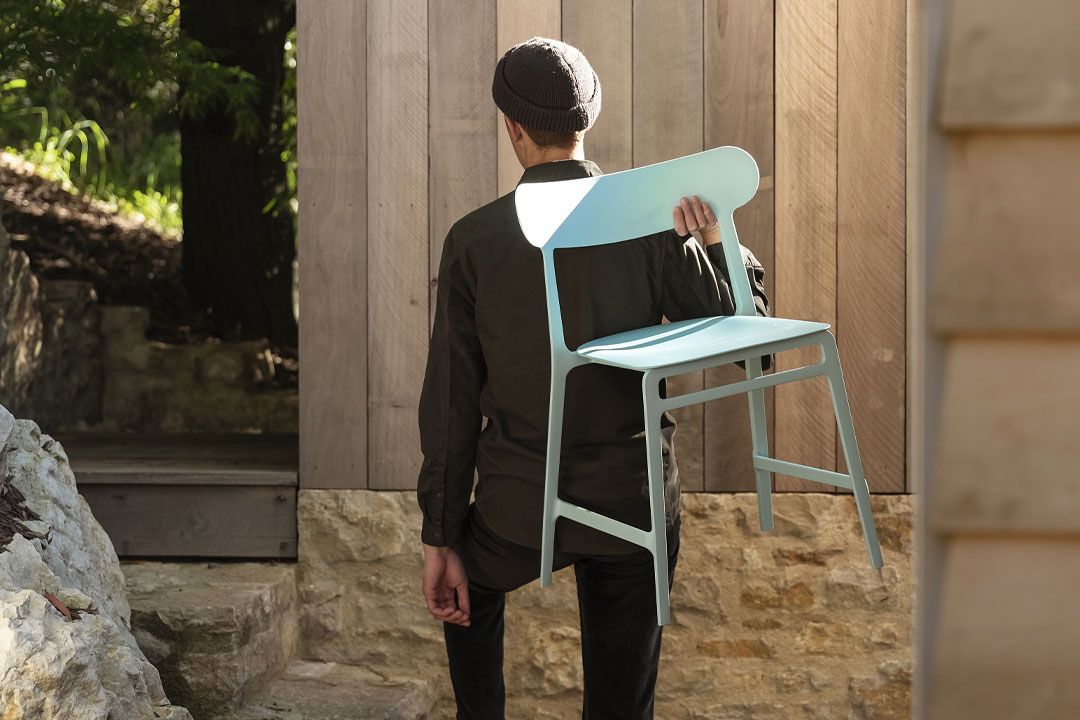 Learning Lightly: light and nimble
Designers and engineers at Formway are the bright minds behind the design for Lightly—we're exploring their design process, and how they developed Lightly to be strong, comfortable, and stackable for a long, useful, and versatile life.
Lightly has been rigorously developed to be as light and strong as possible—to bring dependable versatility to more spaces, from the dining room to restaurants and workplaces. To reduce environmental impact Lightly only uses the materials crucial to the design, this also makes Lightly light in weight—making it easy to move, introducing comfort wherever you need it.
Weighing just 6 lb, Lightly is the perfect chair to accommodate any change in activity. Being able to move and store furniture easily can really enhance the functionality of a space—opening up opportunities to enjoy time in more areas of the home, both inside and out.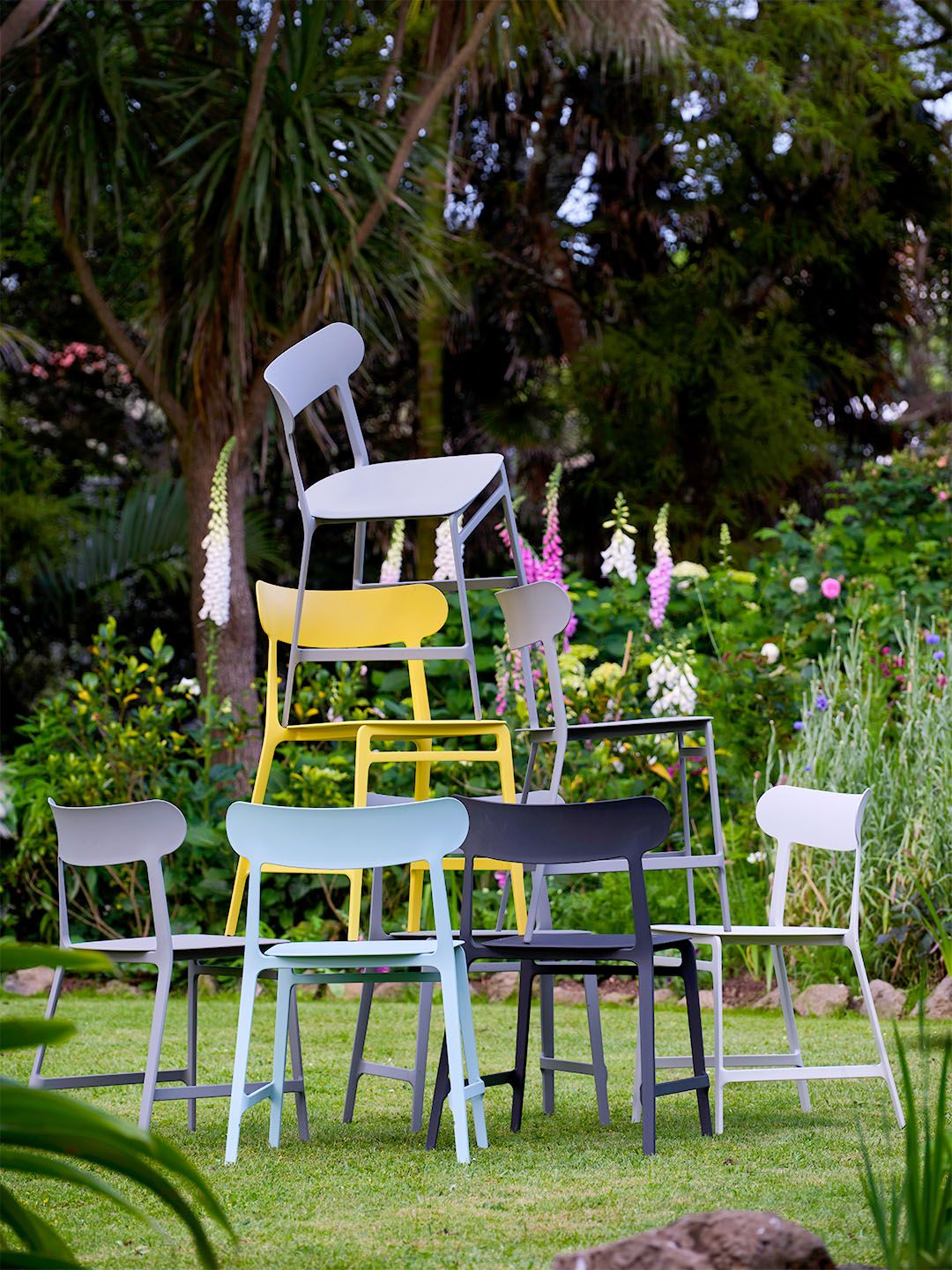 Formway took inspiration from a structural solution often found in wooden joinery—the tie-bar. Lightly's structure integrates tie bars between the front legs, and from the front to rear legs. They add a nostalgic quality to the chair's contemporary design, and they're what make Lightly's distinctive fine frame possible. The tie-bars add strength where it's most needed, and allow excess material to be removed where it isn't.
Developing this fine frame involved a combination of physical prototypes and digital simulations.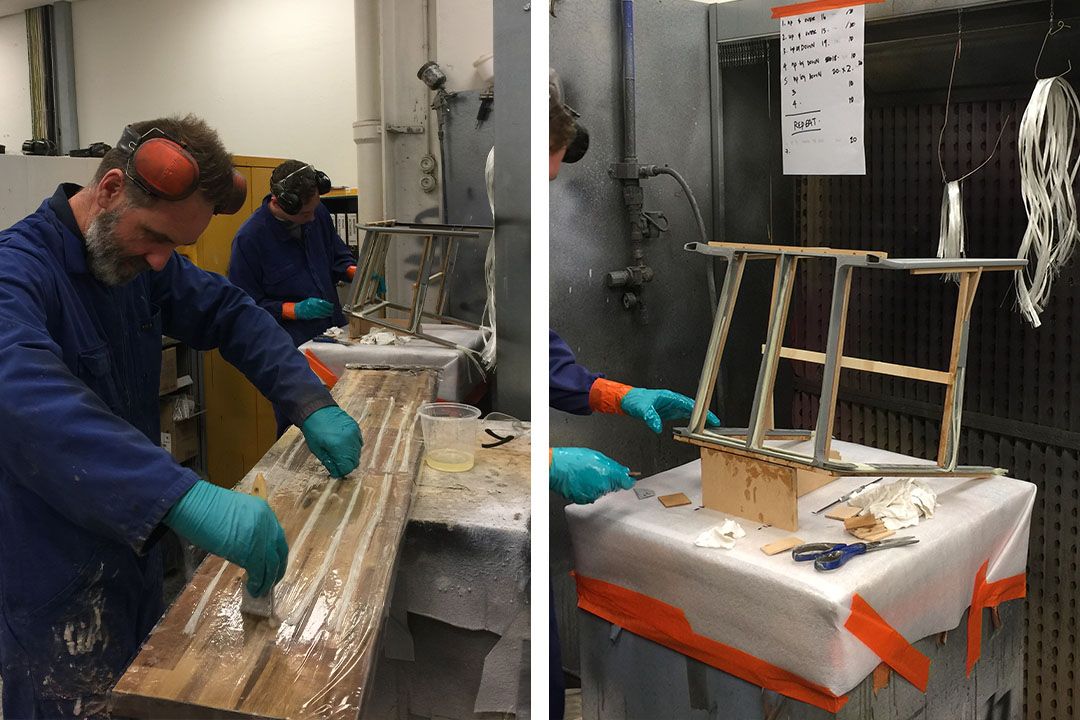 The process to plan, print and build the prototype Lightly chair took weeks.
Formway built full-scale prototypes by 3D printing the shell of a Lightly chair before filling it with resin and long fiberglass strands. This created a single-piece chair frame with a similar weight and stiffness to the plant-based plastic chosen for Lightly's frame. This prototype could be picked up and sat on, just like the final design—user trialing of this prototype allowed the team to refine the position of the back and the seat form to suit a wide range of users.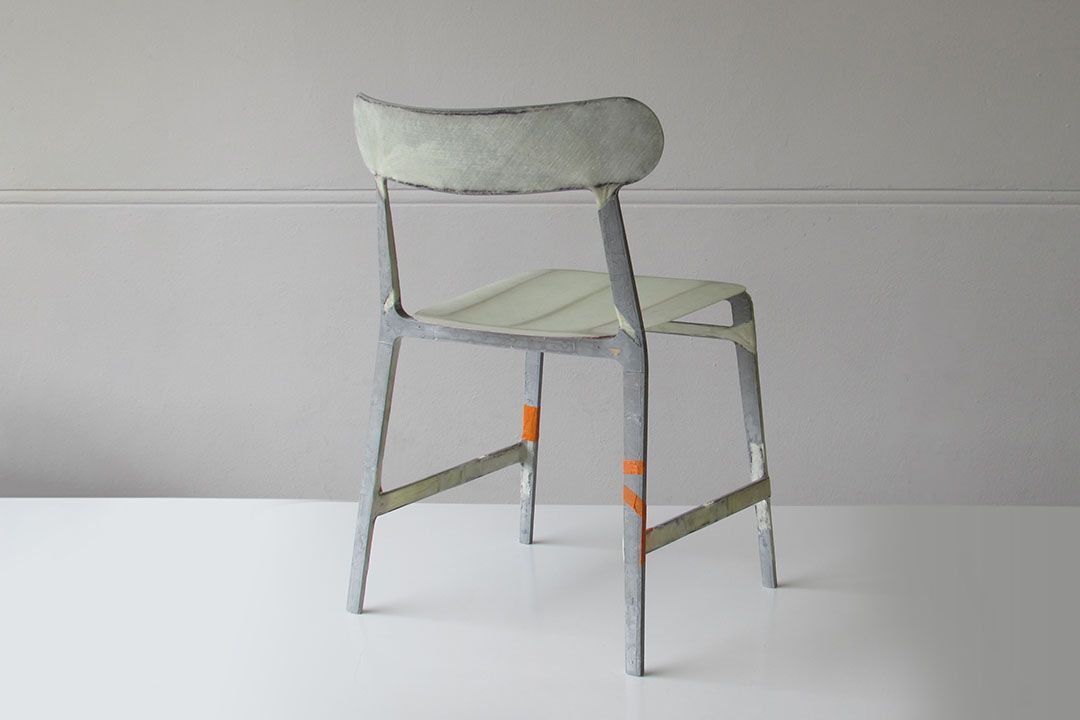 The final prototype, which was then adjusted to suit design changes.
Formway also used FEA, a computer simulation that tests a virtual chair for weak points. They used this software to fine-tune the design, identifying opportunities to remove unnecessary material. The animation below shows a simulation of the BIFMA vertical load—a commercial certification test that Lightly achieves. These simulations showed that even when pushed far beyond normal use, Lightly would still hold up strong.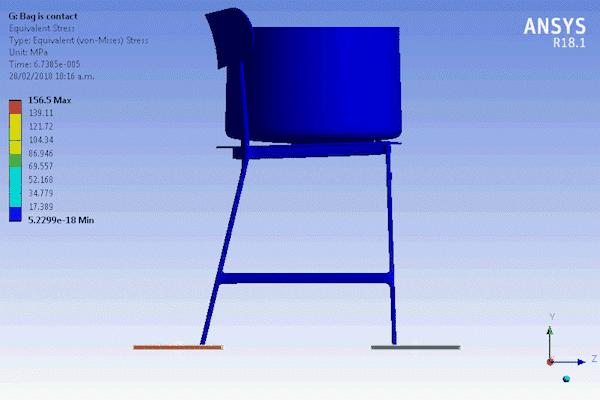 A snapshot of the simulated testing undertaken on Lightly.
With confidence from prototypes and analysis, the next step was to progress tooling. Injection molding is a complicated process, even for simple parts. Lightly's frame design called for a complex injection mold, and a molding process made up of several phases.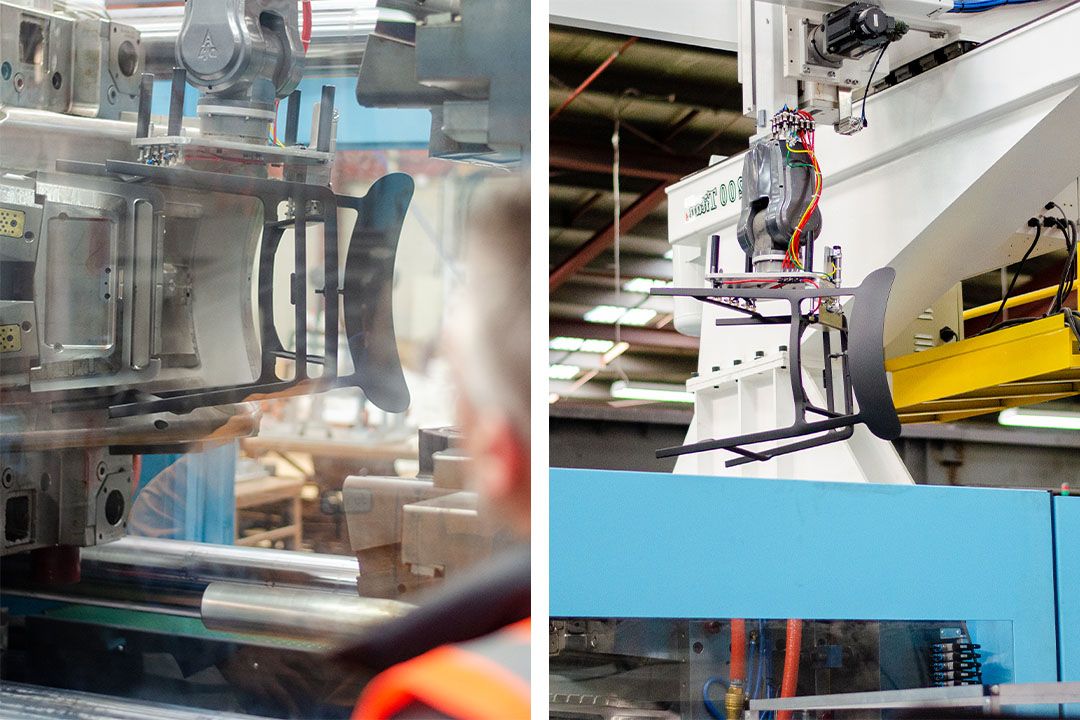 The Lightly frame being manufactured in New Zealand.
The tool used to make Lightly's frame weighs 16.5 tons, and during injection, the machine clamps the tool together with up to 1100 tons of force. Three 'gates' in the tool open sequentially, running molten plastic into the back, rear, and front of Lightly's frame. Staged injection into the frame allows the flow of plastic to be controlled through the part, giving a smooth surface and well-aligned particles for optimal strength. Nitrogen gas is then injected into the frame while the plastic is still molten, hollowing out the thickest areas as the part solidifies.
The result—a robust, fine chair that only uses what is necessary.
Experience Lightly at home, shop now.
-
Stay tuned for the next part in our three-part exploration of the Lightly design process—we will discuss how Lightly stacks, and how this user benefit also reduces environmental impact.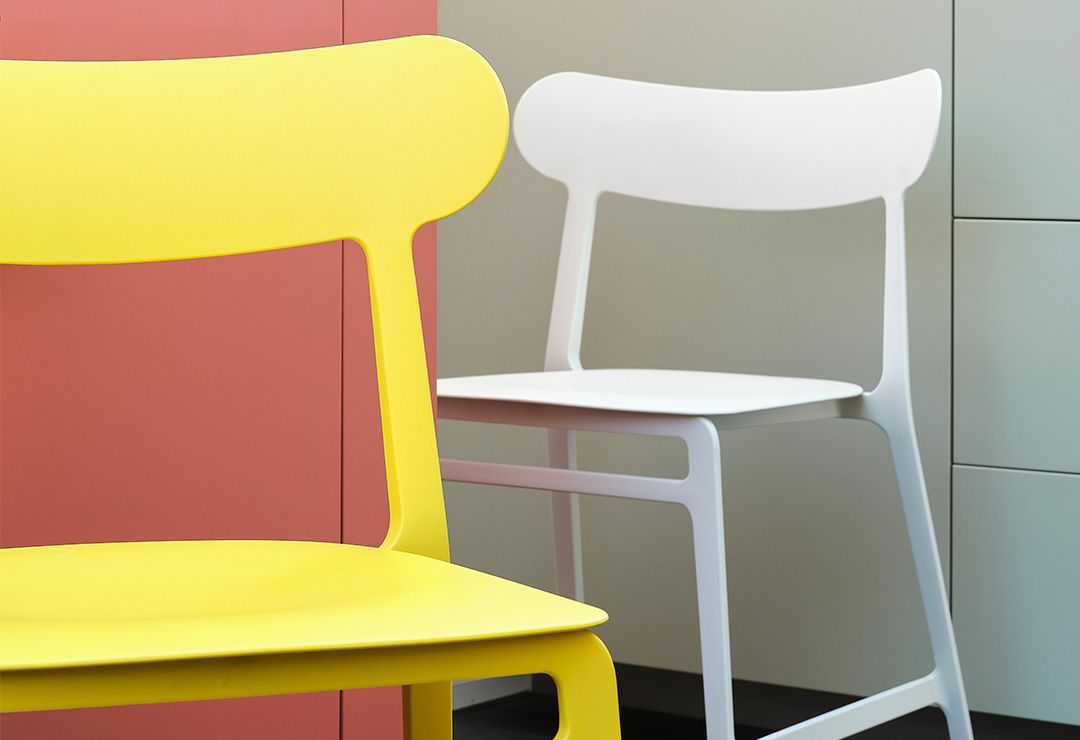 ---