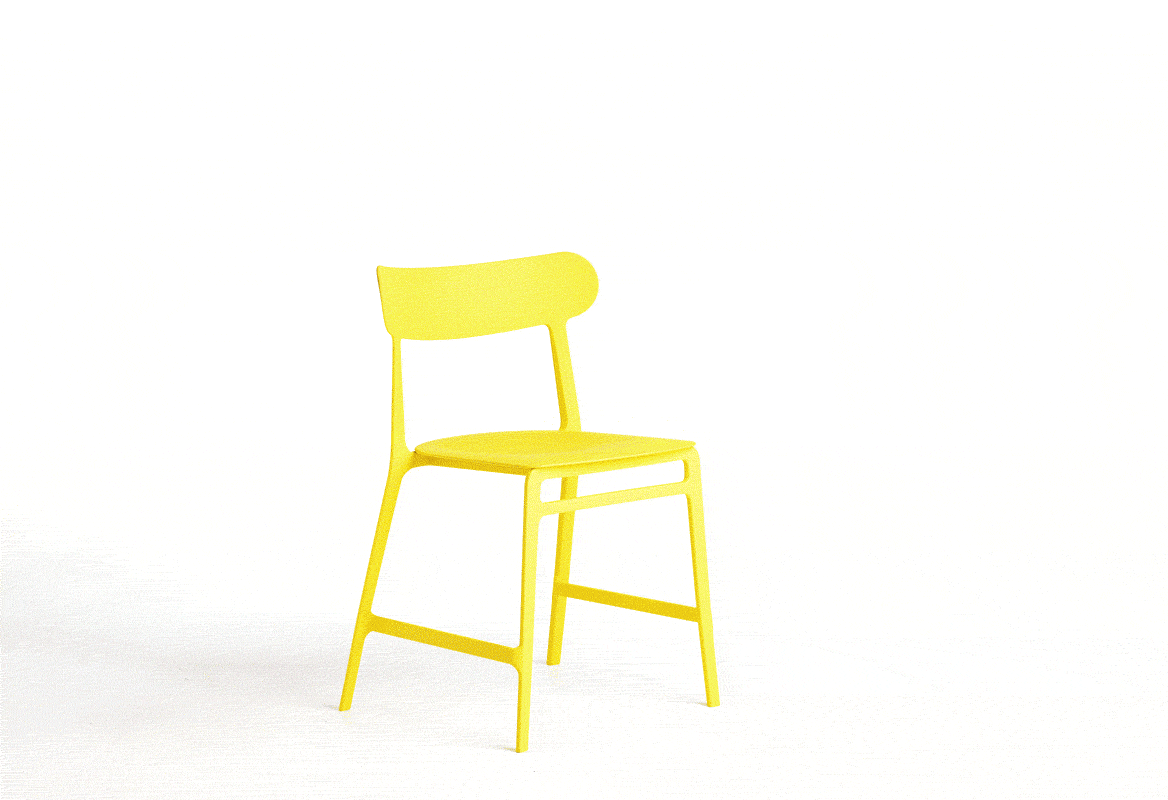 Learning Lightly: the super-stacker
Designers and engineers at Formway are the bright minds behind the design of Lightly—we're exploring their design process to learn how they developed Lightly to be strong, comfortable, and stackable for a long, useful, and versatile life.
Lightly is designed to fit today's world—dense, busy, variable and environmentally conscious.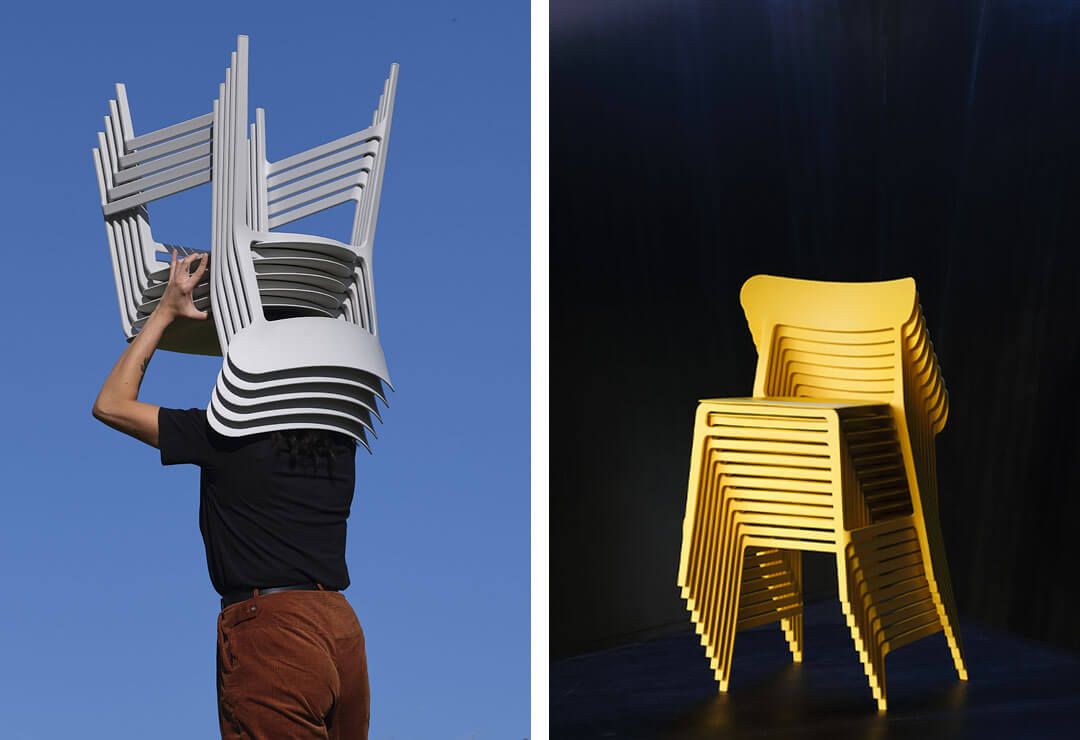 Being lightweight and stackable means moving multiple Lightly chairs is a breeze.
Stacking efficiently was a key consideration throughout the design process. Early research conducted by Formway showed the importance of stacking as a user benefit, to save space within the home. That research also showed how stacking could maximize shipping efficiency, which minimizes environmental impact. Formway found that with massive growth in urban centers and compact living on the rise, furniture that is lightweight, mobile and adaptable could better fit people's lives.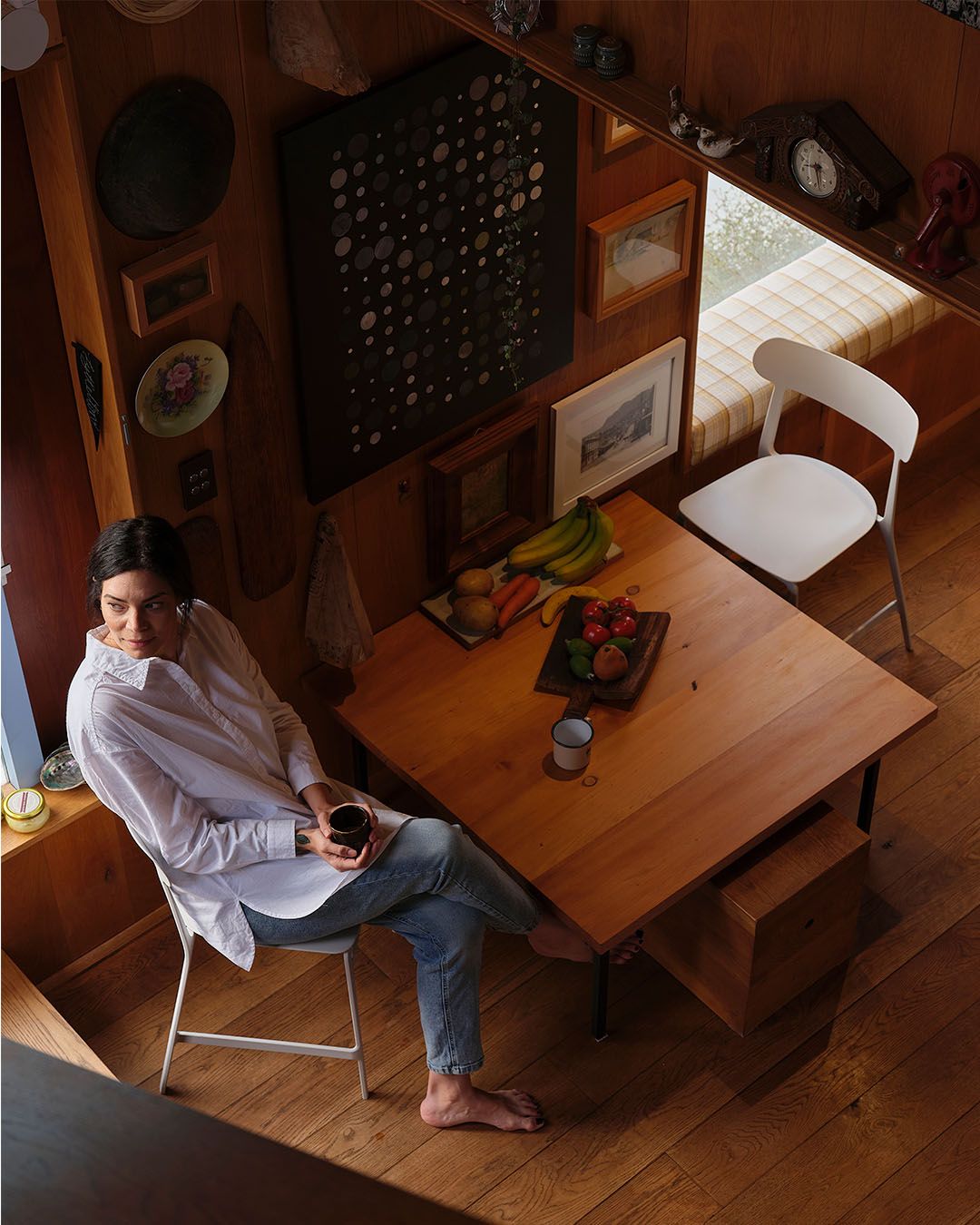 Designing a chair to stack presented extra challenges during the design process. To optimize how Lightly stacks Formway used a combination of computer-based design and physical prototypes to ensure Lightly's frame and seat would sit perfectly horizontal, with evenly distributed weight.
Through clever design, Formway was able to create a remarkably space-efficient solution. Ten Lightly chairs form a stable stack that is just 3.5 feet high, with a footprint of not much more than a single chair. Key to this efficiency are Lightly's fine rear legs. These are slender in profile, strengthened by the tie-bars. Lightly's fine legs allow each chair to sit closely together, which means that the overall center of gravity in a stack of ten chairs remains rearwards, keeping the stack stable.
By combining Lightly's weight—just 6 lbs—with super-efficient stacking, Formway designed the perfect extra addition to any home or multifunctional space.
Efficient stacking had the unexpected benefit of making Formway's prototypes and models of Lightly easy to store, particularly when they were experimenting with the color range.
The way Lightly stacks minimizes environmental impact, too.
We ship Lightly chairs over long distances stacked in bulk boxes of 15. A single shipping container can transport a remarkable 1,650 Lightly chairs at once. Once chairs arrive in their destination market we can then separate them into smaller customer orders. By stacking and shipping chairs in multiples we dramatically reduce the carbon footprint of each chair on its journey through the logistics chain.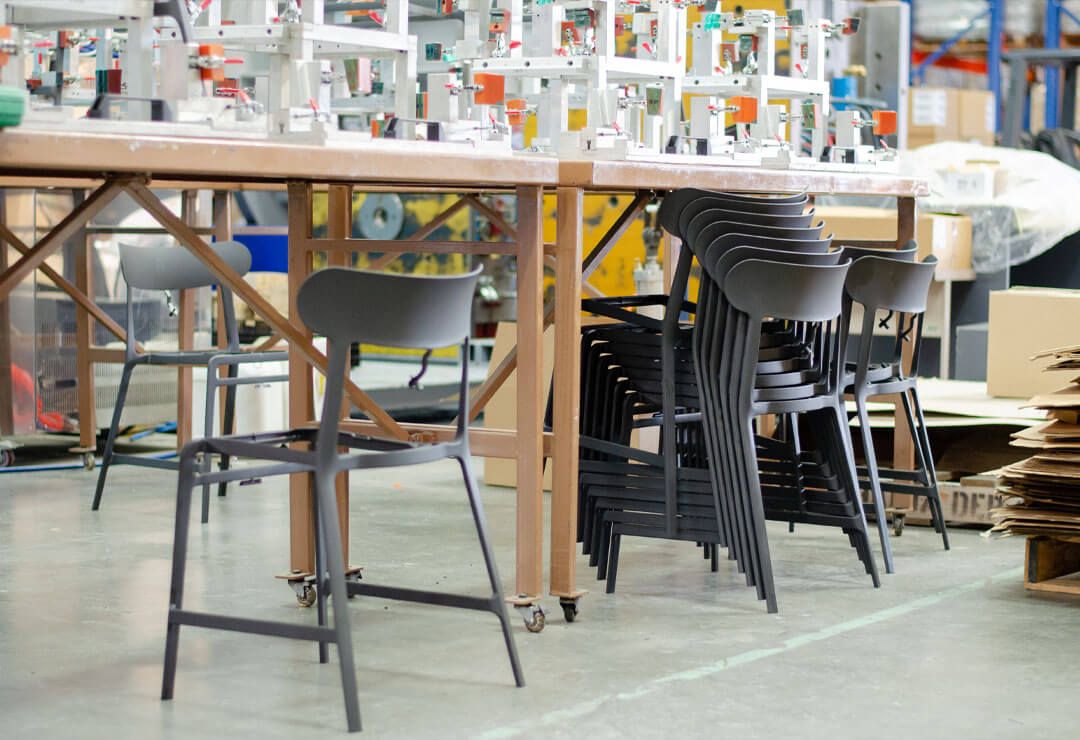 Lightly frames stacked in our New Zealand factory. Lightly's frame is made from EcoPaXX, a plastic derived from the castor bean plant.
Efficiency in shipping also opens up environmentally and socially conscious manufacturing locations. We manufacture Lightly in New Zealand—that means our production uses 82% renewable energy, our factory workers benefit from strong health and safety standards and we can maintain a high level of quality control.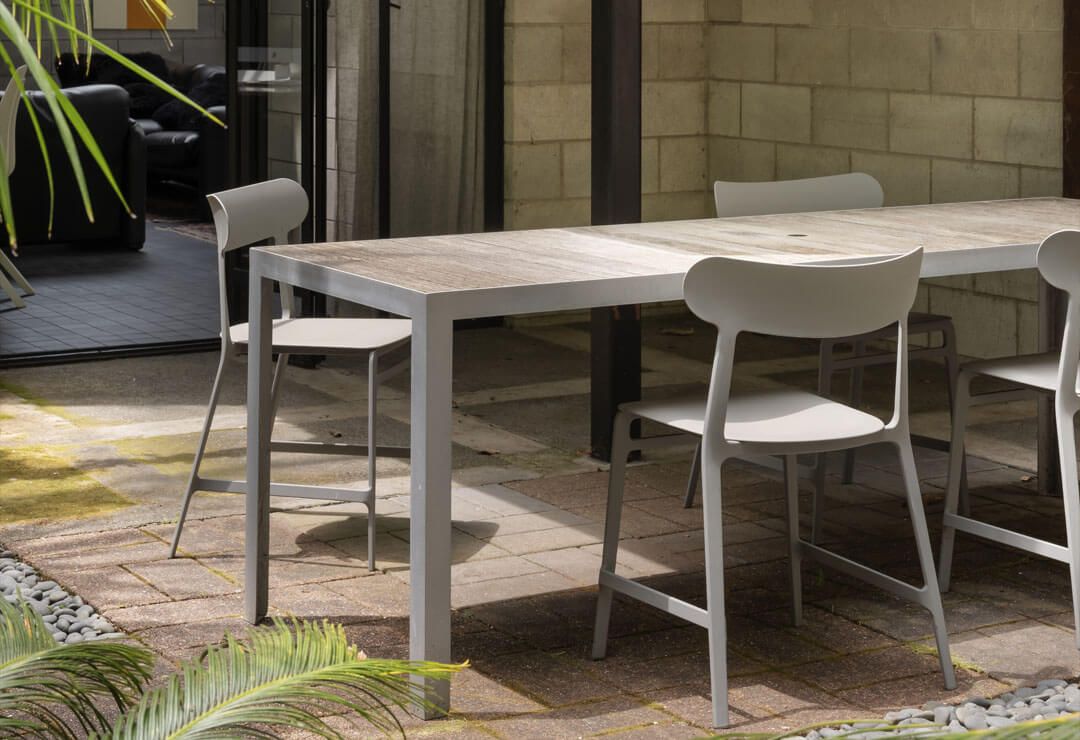 Being so light and easy to stack for storage means Lightly can be there wherever and whenever you want.
Lightly is beautiful as a pair, perfect as a dining set, and due to its stacking super-power, it's brilliant en-mass.
Experience Lightly at home, shop now.
-
Read the other parts in our Learning Lightly series:
Part three—made from plants and waste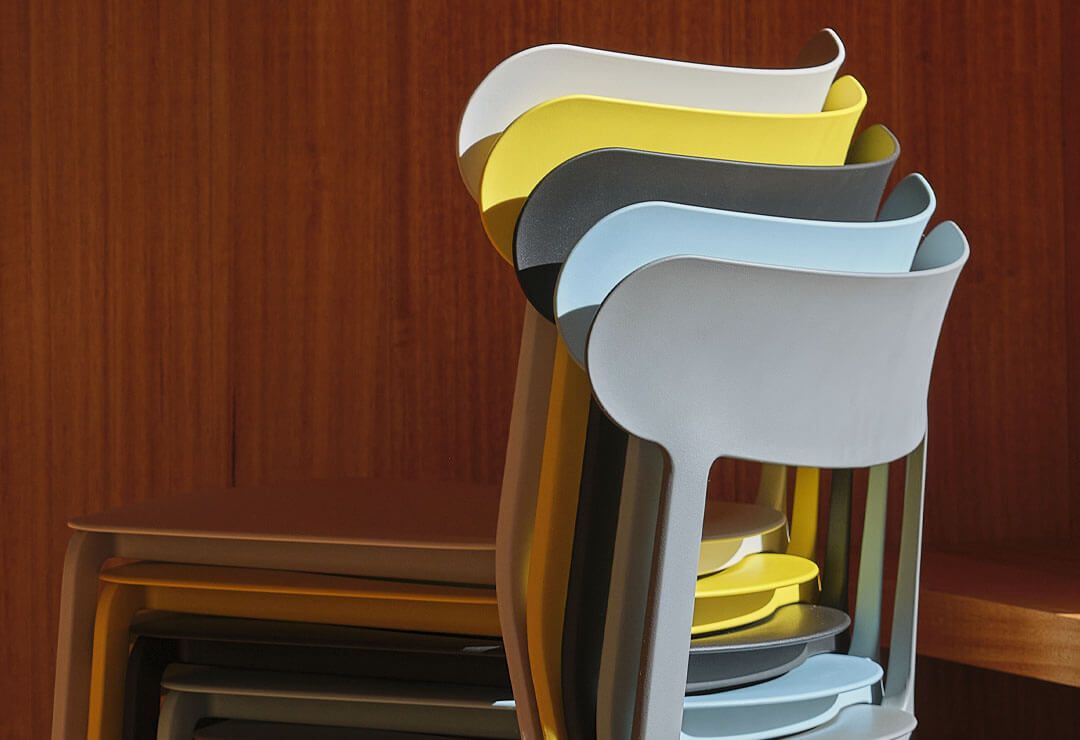 ---